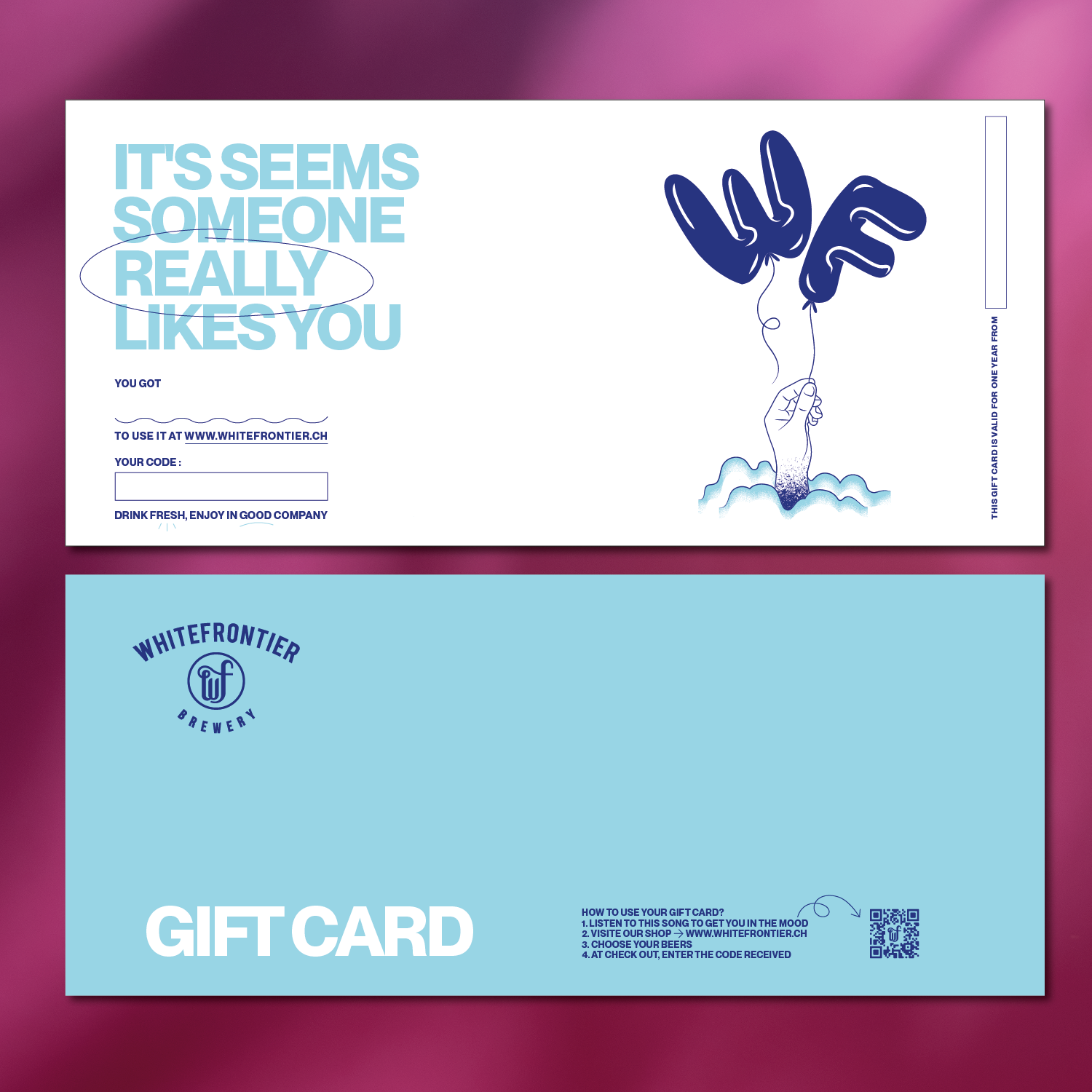 Paper gift card
Give a real life gift card to someone you love very much (or someone you love a little. Still works). How nice to get a card and be able to order original, creative beers with it.
It's really easy: you choose an amount and pay the sum. You'll then receive an email with the gift card, which you can print out or forward to your friend. Then, a few days later (about a week), your beautiful paper gift card will arrive at the address you've entered.
With the unique code, your friend can enjoy the amount they have to spend on our online shop all in one go, or a few times over.
Good, huh?
Please be aware that we'll send the card to the customer's address (i.e. you), unless you tell us otherwise in the order notes.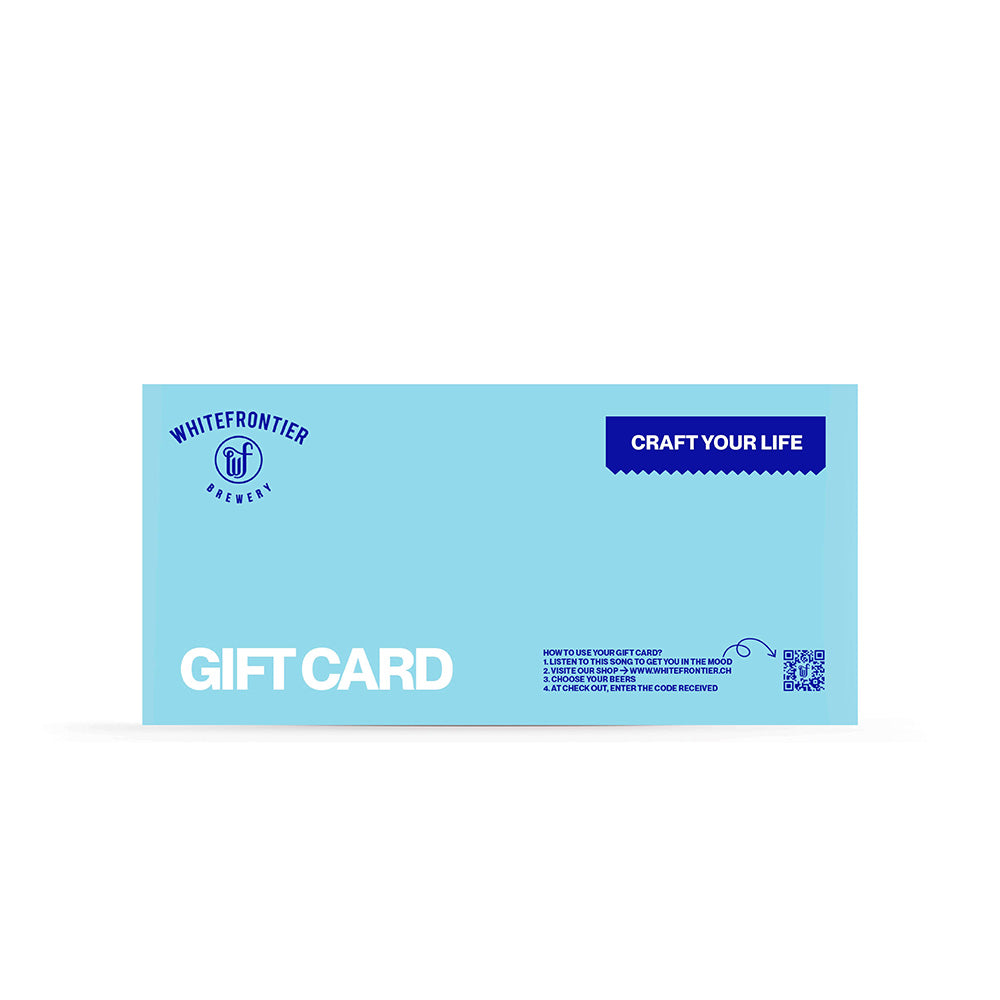 Craft your life.