Private group brewery tour
Enjoy a private tour of the brewery from 6 to 20 people.
The tour includes:
Welcome drink
Guided tour of the brewery
Tasting of 4 beers with explanation of the differents styles
Duration: about 1h30
Tours are in French or English. Please specify the desired language in the note of your reservation.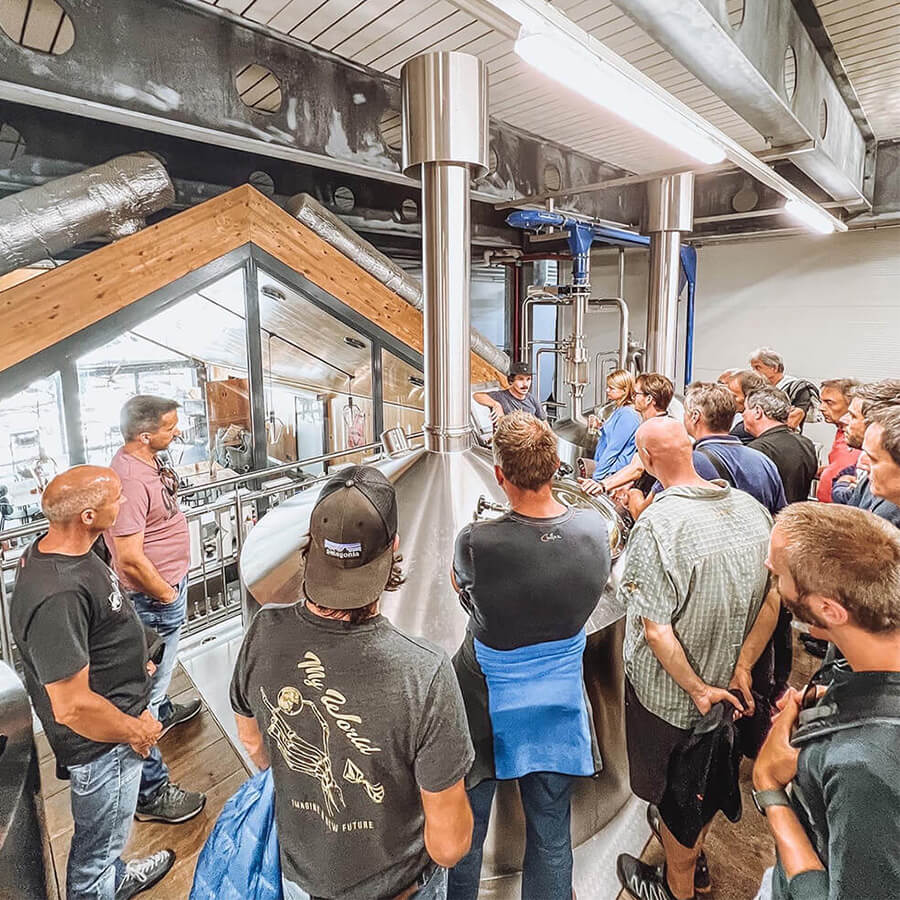 Craft your life.

QUI A DES
QUESTIONS?
Hello!
WhiteFrontier is a small team, we try to answer your emails as quickly as possible but to save time, we have grouped most of your questions and answered them. If you still have questions, don't hesitate to contact us atr shop@whitefrontier.ch