Brewery Tour
Don't know how to make beer? Well, come visit us and find out how! And even if you already know how to make beer, we're still worth visiting, promise.

The tour includes:
- Welcome drink
- Guided tour of the brewery
- Tasting of 4 beers with explanations of the different styles
Duration: about 1.5 hours
Every Saturday from 3-4.30pm
Tours are in French or English. Please specify the desired language in the notes for your booking.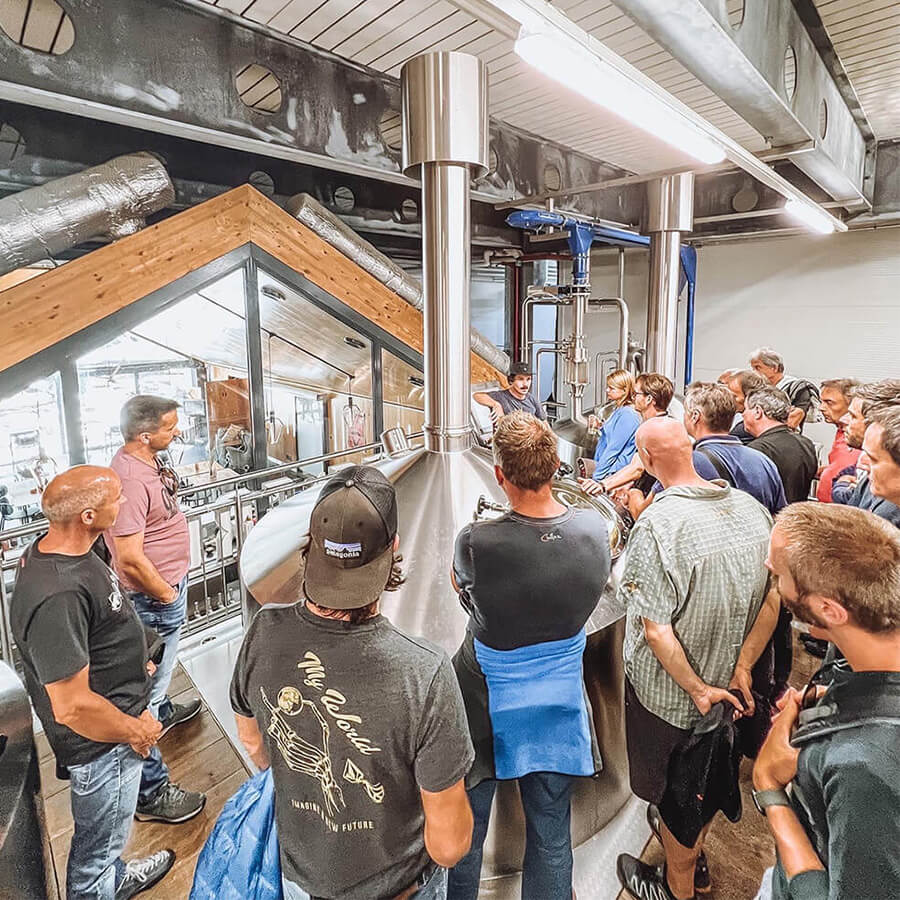 Brewery Tour
par canettes de
Regular price
Sale price

CHF 39.00
Craft your life.

QUI A DES
QUESTIONS?
Hello!
WhiteFrontier is a small team, we try to answer your emails as quickly as possible but to save time, we have grouped most of your questions and answered them. If you still have questions, don't hesitate to contact us atr shop@whitefrontier.ch